5.6
COUNT(column_name) and COUNT(*)
How They Are Different
COUNT(column_name) and COUNT(*)
COUNT(*) is the only aggregate function that counts rows with null values.
When you specify a count based on a specific column, null values will not be counted.
Code Sample:
USE bike;
SELECT COUNT(phone), COUNT(*)
FROM CUSTOMER
Output: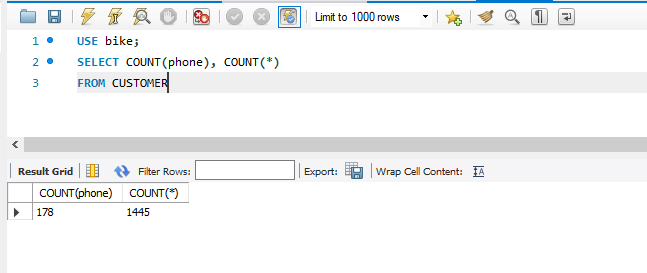 End-of-Chapter Survey
: How would you rate the overall quality of this chapter?
Very Low Quality
Low Quality
Moderate Quality
High Quality
Very High Quality
Comments will be automatically submitted when you navigate away from the page.
Like this? Endorse it!